---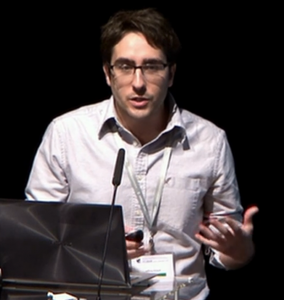 Jeffrey Girard is a psychology researcher whose work takes a deeply interdisciplinary approach to the study of human behavior, drawing insights and tools from social science, computer science, and data science. He is particularly interested in developing and applying technology to advance the study of emotion, personality, and psychopathology. Jeffrey strives to offer a unique and valuable perspective to the scientific community, especially regarding research design, statistical analysis, and the application of technology within psychology and psychiatry. He also builds open-source tools to facilitate scientific learning and practice.
Jeffrey received a B.A. degree with distinction in psychology and philosophy from the University of Washington, as well as M.S. and Ph.D. degrees in clinical psychology from the University of Pittsburgh. He is currently completing his clinical residency within the psychiatry department at the University of Mississippi Medical Center, and will soon begin a post-doctoral position within the computer science department at Carnegie Mellon University.
Click here to view Jeffrey's profiles on Google Scholar, Publons, Cross-Validated, GitHub, and the Open Science Framework.